We are an Event Emergency First Aid Service & Security Service based in Nottingham. Our work is varied from Event First Aid & Medical Cover to Urgent Organ & Blood Transfers and Static and Mobile Security. We carry out work throughout the UK and can be in different parts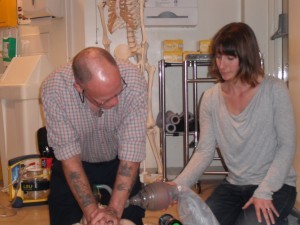 of the country day to day. Although we can carry out any event work we now specialise, following demand, in providing single or small teams first aid cover, with a fully equipped Response Vehicle if needed, including a 4×4, for Events, Extreme Sports, Company Fun Days, Night Clubs as well as Tactical & Security work.
We are all qualified and experienced at first aid cover for event's and hold various relevant qualifications from a Basic First Aider up to EMT's and beyond, of which we are always adding to and some of us gain additional training through various sources including the NHS, the Army Medical teams & Grampian Immediate Care Scheme .
All our operatives are enhanced criminal record (DBS & Disclosure Scotland) checked for the work we undertake, hold full indemnity & liability insurance and vehicles insured for 'Blue Light' work.
Some of the equipment that we carry as standard on the response vehicle are:-
Defibrillator

Response Bags

Oxygen & Masks (Adult/Child/Infant)

Bag Valve Masks (Adut/Child/Infant)

Nitronox

O2

Laryngeal Mask Airways

Oral & Nasal Airways

I-Gel Supraglottic Airways

Maternity Kit

Burns Dressings

Cold Packs

Cervical Collars

SPo2 Oximeter

Sphygmomanometer

Stethoscope

Glucometer

Peak Flow Meter

Trauma Dressings

Wound Dressings

Ambulance Dressings

Splints

Fire Extinguisher

Blankets

Eye Wash

Tuff-Cuts

Spine Board (If Required)

Scoop Stretcher

Rescue Stretcher

Plasters & suchlike

Complete First Aid Kit (As well as the above)

Plus More …